Brand Promises for Healthier Homes: An Interview with Carrie Sazama, Senior Brand Manager at 3M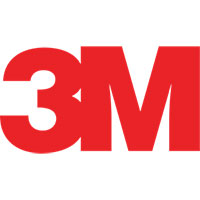 It's no secret that consumers are demanding products that are safer and healthier for themselves and their families. But many brands are capitalizing on this by making health claims that are scientifically unfounded. What separates the companies that are delivering on their brand promise from the ones that are not, and how can companies tighten their messaging to cut across the noise?
Here I interview leaders, brand managers, and marketers who are part of a global movement towards healthier products that are rooted in rigorous science. In this interview, meet Carrie Sazama, Senior Brand Manager at 3M, who helps breathe new life and fresh ideas into home air filters for one of the world's most innovative companies.
Courtney: Consumers are constantly bombarded with everyday "dangers" to be wary of. Is poor indoor air quality really that big of a threat?
Carrie: Consumers should certainly be aware of indoor air quality! The U.S. Environmental Protection Agency (EPA) has ranked indoor air pollution among the top five environmental risks to public health. With Americans spending, on average, nearly 90% of their time indoors, it's never been a better time to start caring about your indoor air quality. Yet awareness of poor indoor air, its risks and common causes, and simple ways to improve it are alarmingly low.
Even well-maintained and ventilated homes may have dust, pollen, mold spores, bacteria, and other viruses in its air.
Choosing the right filter is one simple way to help improve your home's indoor air quality. While you can't always see unwanted airborne particles, Filtrete™ Healthy Living filters use exclusive 3-in-1 technology from 3M to pull in and trap unwanted particles, while letting cleaner air flow through.